CoQ10, the powerful vitamin-like substance that protects the body from damage, has been gaining popularity among the elderly. Coenzyme Q10 market, consequently, is on the verge of witnessing a remarkable growth over the coming years. This product, found in every cell of the human body, is used to produce energy for cell growth and maintenance. In addition, it is also used by most of the cosmetic companies as a prominent constituent in various cosmetics and anti-aging creams, which will augment coenzyme Q10 market value. The product is also used as an antioxidant and dietary supplement. The growing requirement of such supplements and antiaging products by geriatric individuals is also expected to fuel coenzyme Q10 industry size. According to Global Market Insights, Inc., "Worldwide Coenzyme Q10 market was valued USD 350 million in 2015 and will collect considerable revenue with an annual growth rate of more than 10% over the period of 2016 to 2024."

Apart from the cosmetic sector, the product is predominantly used in the medical treatment of cancer, kidney failure, and neurological disorders. In fact, CoQ10 based medicines are prominently used in the treatment of cardiovascular ailments and cognitive illnesses. In consequence, coenzyme Q10 market share from pharmaceutical applications will exhibit an annual growth rate of 9.5% over the coming seven years. Surging need of the product for the treatment of Parkinson's disease and migraine disorders will boost the industry growth.

Europe Coenzyme Q10 Market size, by application, 2013-2024 (USD Million)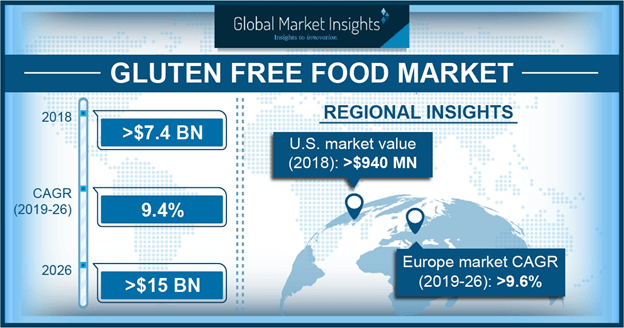 Shifting focus of the consumers toward personal care and health has led to the growing use of functional beverages and personal care products, mainly across North America. North America coenzyme Q10 industry surpassed a revenue collection of USD 200 million in 2015 and will register noticeable CAGR over the years ahead. The federal agency FDA has approved the product to be used as primary dietary supplement, which will fuel the product demand noticeably. U.S. will be the prominent revenue contributor toward North America CoQ10 market share.

Growing industrialization across the globe has led to increased levels of environmental pollution, which has caused considerable damage to the skin, thereby leading to a surging prevalence of various skin diseases. This product has capability to generate biological energy, which is used to treat the skin. Moreover, it is extensively used in the manufacture of anti-aging products pertaining to its antioxidant property. To eliminate skin damage due to UV radiation, CoQ10 based sunscreen creams have been penetrating the market of late, which will eventually augment coenzyme Q10 industry size.

Cosmetic application segment of coenzyme Q10 market will surpass a revenue generation of USD 140 million by 2024, subject to the escalating use of CoQ10 in various cosmetic products such as moisturizing skin creams, sunscreen lotions, and anti-wrinkle creams. Europe is a major consumer and producer of cosmetics. The demand for cosmetic products across this region has been increasing y-o-y. In consequence, Europe coenzyme Q10 market will generate considerable revenue with an annual growth rate of more than 9% over the coming seven years. The presence of a huge cosmetics and personal care industrial base across this region will contribute toward the development of this market. Germany, UK, and France will be the major revenue contributors of coenzyme Q10 market share.

Health consciousness among the people is on an exponential rise lately. In addition, to avoid malnourishment among toddlers and the aged, people have been giving preferences to dietary supplements. Subject to the fact that Q10 is a major constituent of these supplements, coenzyme Q10 market share will experience a subsequent boost. These CoQ10 based supplements help to strengthen the antioxidant function as well as to improve blood levels. Moreover, this product is also used to prevent the diseases like metabolism disorder and cellular oxidative damage, which will further propel the product demand.

Regionally, Asia Pacific coenzyme Q10 market will record a CAGR of more than 10% over 2016 to 2024. This surging growth rate can be attributed to the increasing awareness regarding the usage of nutritional products along with the rising disposable income across this region.

It is essential that the raw material supply be increased to fulfill the escalating product demand across the globe over the years ahead. The top four players of coenzyme Q10 market covered 50% of the global demand in 2015. The noteworthy participants in coenzyme Q10 market include Kaneka Corporation, ZMC, Nisshin Sheifun, Hwail Pharmaceutical, Gnosis, DSM, SourceOne, Vitamin Shoppe, NBTY, Tishcon Country, Kyowa Hakko Kirin Co., Ltd., PharmaEssentia, Healthy Origins, and Pharmavite.

Written By : Sunil Hebbalkar